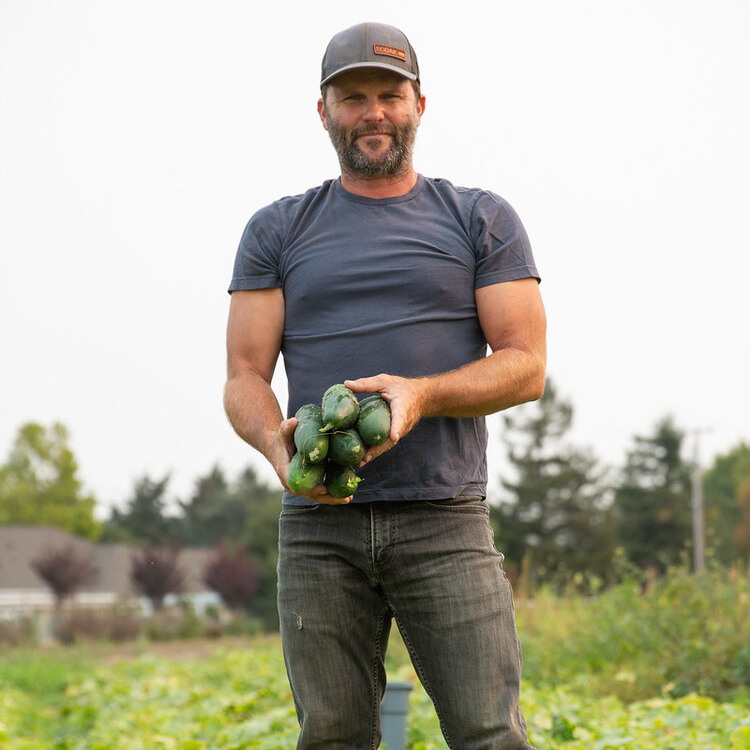 Live Oak Farm via FEED Sonoma
City: Petaluma, CA,
Email Address: orders@mendolakefoodhub.org
About Us
At Live Oak Farm we establish roots, dig the earth, know our farmers, partake in the harvest, and live with intent. More than just a farm, a gathering place, or a neighborhood, here we weave together food, community, and home. We are Sonoma County's first Agrihood nestled outside downtown Petaluma on 30 acres of historic farmland.

Our homes are net zero energy efficient and built with responsible materials. Our neighbors are our friends. Our organic farmland provides a bounty of vegetables, fruits, and herbs that are distributed throughout Sonoma County and the Bay Area and are also available at our farm stand.
Welcome to Live Oak Farm, a place where life flourishes in direct relationship with nature and one another.
Practices
At Live Oak Farm we farm to build and enrich our soils, concentrating on how to grow beautiful crops today and ensure harvests for generations to come. We incorporate practices like cover-cropping, using compost, and compost teas. When our soils are healthy they retain more water and produce food that is healthier, more resilient and nutritious. Farming this way reduces our water consumption and, by increasing the organic matter in the soil, literally sequesters carbon from the atmosphere into the land.

Certified organic by CCOF since 2016, we are proud to be part of a community of farmers working to be true stewards of the environment. We've planted hedgerows to increase the biodiversity on our farm, grow rows of flowers between our vegetable crops as an integrated pest management strategy just to name a few of our organic and soil friendly practices. Our long-term plan includes planting more perennial fruit crops and testing various new (and rediscovered) farming methods that reduce the use of off-farm inputs.