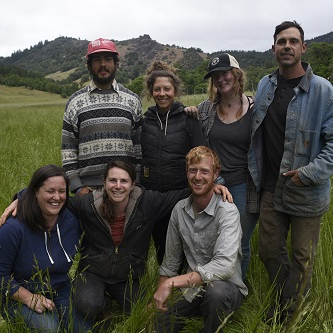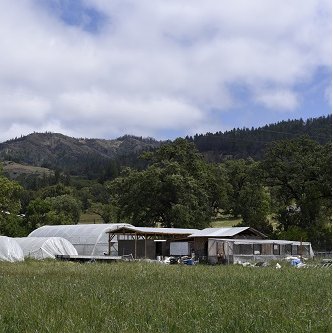 New Agrarian Collective
Contact: Caroline Radice
Address: 16200 Hwy 101 Willits, CA, 95490
Email Address: newagrariancollective@gmail.com
Phone: 607-351-6584
About Us
New Agrarian Collective produces diversified annual vegetables, pastured meats, eggs, grains and cut flowers.

Our farm is located on the same property as the School of Adaptive Agriculture, a non-profit with a residential training program for beginning farmers. Our collective is made up of graduates, teachers and friends of the school who share the work of creating a thriving for-profit farm and producing nutritious, fresh food for the greater community.
Practices
Our farm uses organic growing practices and currently has pending Mendocino Renegade Certification.