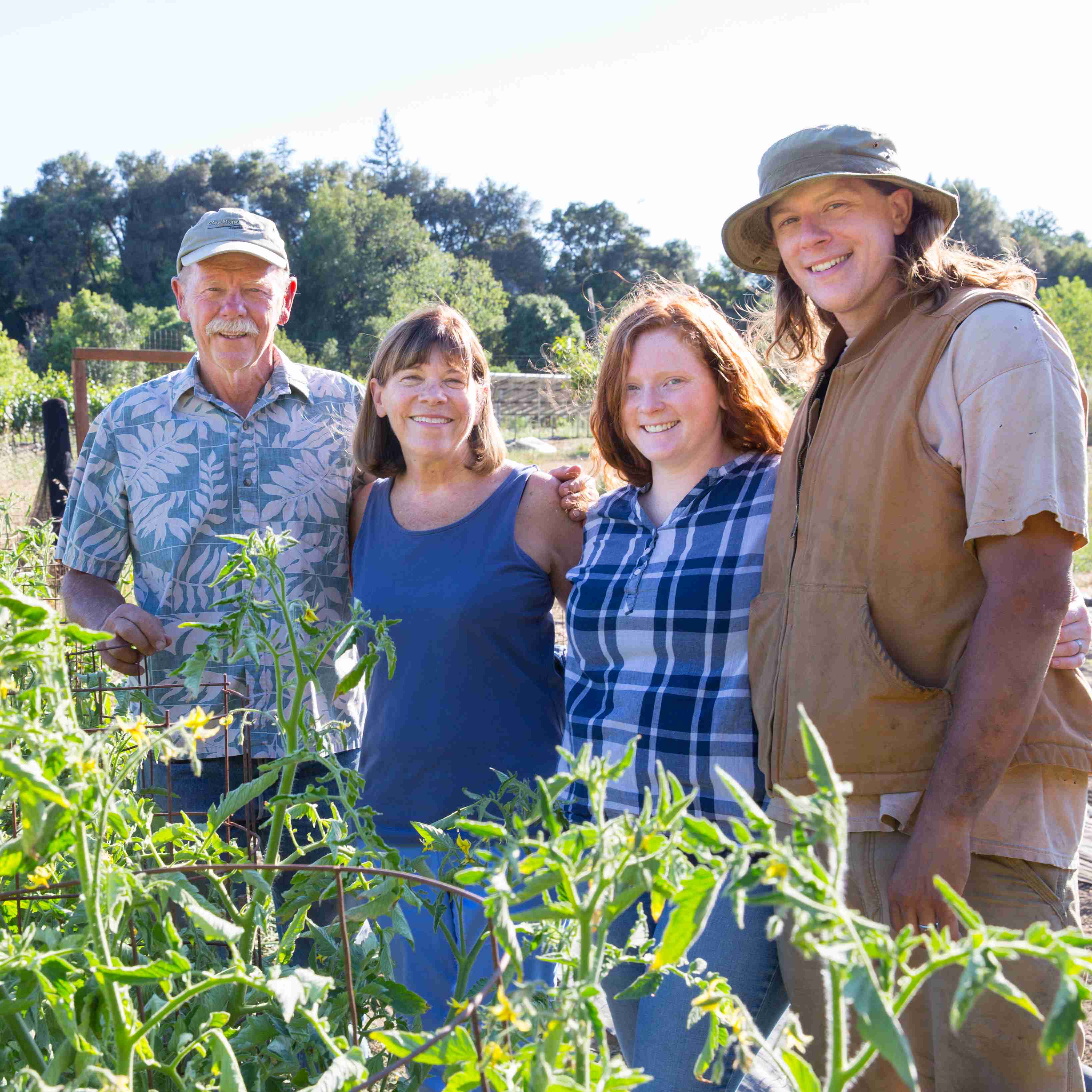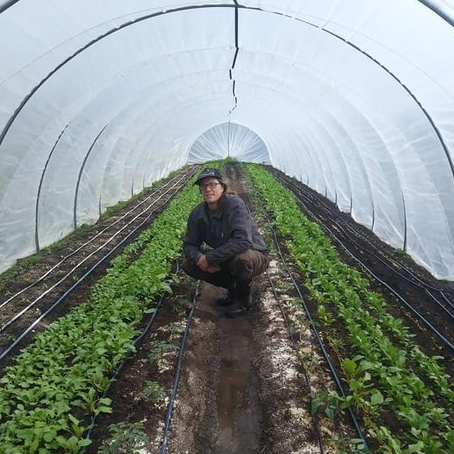 Cinnamon Bear Farm
Contact: Jack and Mimi Booth
Address: 3710 Scherf Ln. Ukiah, CA, 95482
Email Address: rivdude93@gmail.com
Phone: 707-245-9479
About Us
We are a family owned farm just north of the city of Ukiah. Cinnamon Bear farm is a small farm with only about one and a half acres in production at a time. We take great effort to grow quality products in a sustainable manner, caring that our integrity is what Mendocino County customers expect and what we expect of ourselves.

Jack Booth began raising bees as a hobby in 1975. Mimi Booth chose the name, Cinnamon Bear Farm, after reading an early California journal of a young man who was describing a cinnamon colored bear in the area. It seemed to be an appropriate name for their honey business, as Jack was also a wildlife biologist. They began selling honey and beeswax products at Ukiah Saturday Certified Farmers Market in 1991. In 2008, Jack reduced his beekeeping responsibilities by selling the honey portion of the business. He continues to mentor many beekeepers but prefers to focus on growing produce.

As the farm production increased and Jack and Mimi aged, they took on younger partners who were passionate about farming. Alex Nielson, their third farm partner, has been an integral part of the operation since 2013, bringing fresh ideas, intelligent research, and enthusiasm to the operation. The partnership expanded delightfully when Alex married Sarah in 2016, bringing valuable skills and support for the farm with a degree in Sustainable Agriculture from UC Davis.
We take great care to grow many varieties of warm weather products that are known for superior flavor, not always available in supermarkets. Mimi loves to create recipes so the taste and quality of specific varieties often determine what's planted.

Some of the items that we grow in abundance are cucumbers, eggplant, summer squash, peppers, beans, and many flavorful herbs to perfect a summer menu. Flowers from Mimi's garden also appear seasonally. Jack has for years been known among our market customers as the guy who could bring tomatoes to market by June through the use of season extending fabric tunnels that are temporarily placed in the fields until all danger of freezing temperatures is passed. The addition of farm partners in our business has enabled us to offer more products year around. Alex and Sarah specialize in growing greens such as kale, mustard, arugula, Pac Choi, broccoli shoots, and a variety of multi-colored lettuces. They have experimented with production methods, utilizing tools that allow them to plant hundreds of root crops efficiently so that they can bring their popular baby salad turnips, young carrots, beets, and radishes to market throughout the year. The newest product that Sarah and Alex are excited about is growing micro greens, including sunflower, buckwheat, radish, lettuces, and peas. These tender little morsels, filled with nutritional goodness, are flavorful additions to green salads. Some of our perennial offerings include fruit such as peaches and persimmons. Asparagus and artichokes can be found in our spring markets. Our olive trees, of Tuscan varieties, produce a great flavored oil that highlights many of our products. We grow what we love to eat and grow an abundance so that we can share it with our community.

Practices
We are a Mendocino Renegade Certified farm that pledges to use only certified organic or OMRI listed, fertilizers, soil mixes, compost, and seeds. Our goal is to preserve and enhance existing soil without chemicals and to reduce tillage to sequester valuable carbon and protect the underground biosystems of mycorrhizae, earthworms, and other beneficial partners.

Above ground, we respect the needs of our bees, other wild pollinators, and the birds who reduce the damaging insects, as we avoid chemical pesticides and herbicides. Most of our acreage remains in wild lands, preserving this valuable riparian habitat next to our farm.
As a small farm, without employees, we are able to personally observe our plant production in a hands-on manner, taking pride in the quality of our products, ensuring that our methods from harvest to market are done with integrity, safety, and great care.