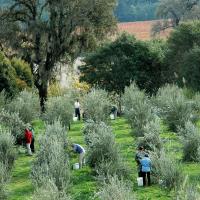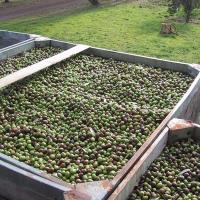 Stella Cadente
Contact: Julia Conway
Address: 17451 Jade Court Fort Bragg, CA, 95437
Email Address: jakendrickconway@gmail.com
Phone: 707-961-6000
About Us
Producer of local and regional northern California premium olive oils. We source olives from Mendocino County, Butte County and Solano County to blend our various products. Our flavored oils are produced from our farmstead heritage California Mission olive trees at our Butte View Ranch in Palermo, Butte County, California, and are produced using the agrumato or crush method, running the whole flavoring ingredient through the mill with the olives to yield a flavored oil. Our extra-virgin (unflavored) oils are certified annually by the California Olive Oil Council.
Practices
Our Butte View ranch is fourth generation family owned and operated. Olives are farmed organically but are not certified. Our Mendocino County Tuscan olives are produced by Kit Lee of Old Chatham Ranch in the Yorkville Highlands, and are also grown organically. Our pressing facility at Butte View Ranch is certified organic, as well as Kosher certified and is also family owned and operated.

The heritage trees at Butte View ranch are largely dry farmed, irrigated only during fruit formation. Green cover is maintained throughout the growing season and sheep are run in the groves for cover management and suckering. Minimal mandatory spraying is done to prevent the propagation of the olive fly, as directed by the State of California. No other sprays or additives are used.