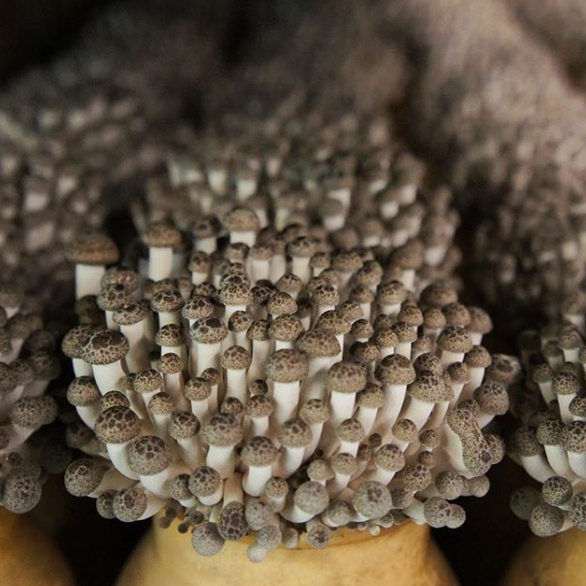 Mycopia via FEED Sonoma
, ,
Email Address: order@mendolakefoodhub.com
About Us
Founded in Sebastopol, CA in 1977, Gourmet Mushrooms was the first to commercially grow Shiitake in the US. Today grow Alba Clamshell, Brown Clamshell, Trumpet Royale, Forest Nameko, Velvet Pioppini, Nebrodini Bianco and Maitake Frondosa. In 2014, we added a second farm to help keep up with the growing demand for specialty mushrooms. We hand harvest and hand pack thousands of pounds of organic/kosher mushrooms every week – fresh from our farms to America's finest restaurants and kitchens.

We sell 7 SPECIALTY MUSHROOMS which are available year round:

Trumpet Royale
Brown Clamshell
Alba Clamshell
Velvet Pioppini
Forest Nameko
Maitake Frondosa
Nebrodini Bianco


NUTRACEUTICALS - Fungi are an important source of medicine, including many antibiotics, anti-tissue rejection drugs for organ transplants, cancer drugs, and anti-inflammatory products.