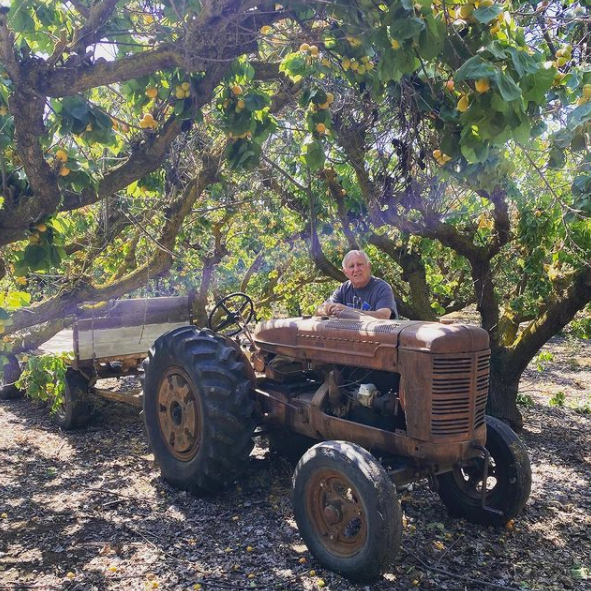 Farmer Paul Ramirez via FEED Sonoma
, ,
Email Address: orders@mendolakefoodhub.com
About Us
Paul and Cynthia Ramirez planted this orchard as newlyweds back in 1981 and Paul continues to derive peace through the process of tending the land and growing food as he navigates the wounds of war as a veteran. While their operation is not yet certified organic, they use completely organic practices, caring for the 40-year-old orchard without the use of pesticides.
Practices
In recent years, due to financial constraints, Paul has struggled to get his delicious product to market and that is why he reached out to CAFF and Central Valley Farm to Market Specialist, Rasheed Hislop, who has been assisting Paul in getting his product direct to consumers. We are grateful to FEED Sonoma for this link!