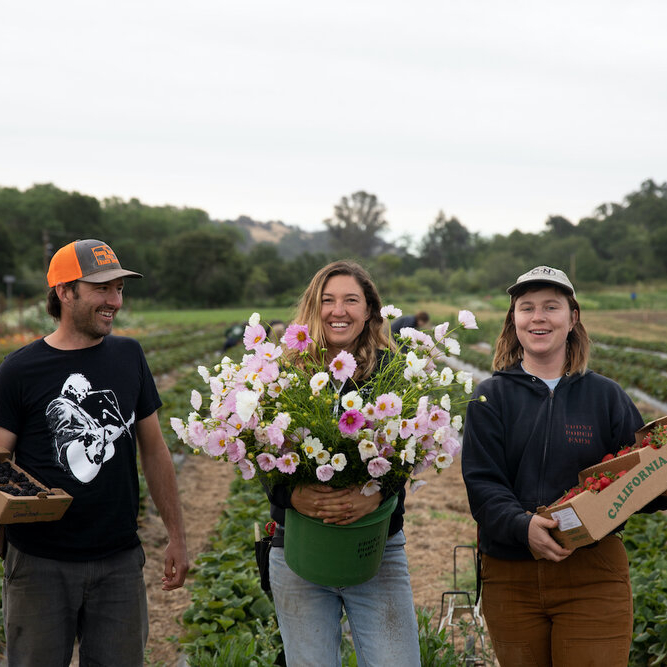 Front Porch Farm via FEED Sonoma
, ,
Email Address: orders@mendolakefoodhub.org
About Us
Front Porch Farm is a 110 acre mosaic of fruit and olive orchards, fields of grains, alfalfa and pasture grasses, rows of flowers, acres of heritage vegetable crops, and vineyards on sunny hillsides. The farm lies along a wild stretch of the Russian River, in a fertile pocket valley only 10 minutes from downtown Healdsburg in beautiful, Northern California. We see the farm as a symphony of life-affirming patterns, taking care to nurture the biotic community resident in our soils, orchestrating the succession of crops so that each one benefits from its predecessor, and making diversity our guiding principle. We also believe firmly in nurturing both our small farm community and our greater foodshed, and equally as important, in beauty.