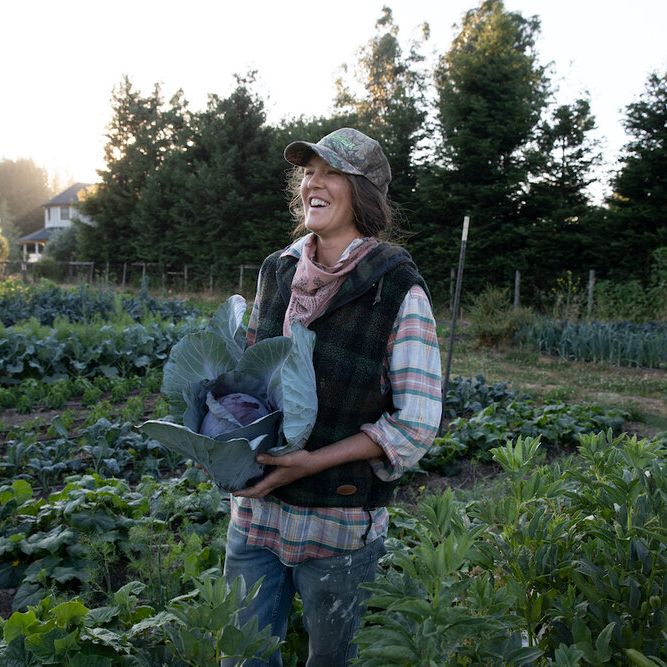 Pink Barn Farm via FEED Sonoma
, ,
Email Address: orders@mendolakefoodhub.org
About Us
Pink Barn Farm is a small organic farm in West Sonoma County.
We first met and fell in love with farming, and with each other, while working on an organic farm in Santa Clara County. We've always had the goal of finding a piece of land to set down roots and raise a family. Our shared passion for tending the land, growing our own food, and working incredibly hard has continued to guide us on this journey.

For years we combed the Bay Area, from Salinas to Santa Rosa, searching for land to call our own. Things started to get serious and in August 2017 we found a little corner of the world that called out to us, a small farming town in West Sonoma County called Sebastopol.
Practices
Our farming methods are always evolving, especially as we begin farming on new land. Creating a rich and active soil is the cornerstone of our operation. We practice agro-ecology, which combines the science of agriculture with the wisdom of mother nature. We've studied, visited, and learned from many other farmers over the years and our practices reflect a broad range of experiences and technical skills.

We seek to increase the health and viability of our soils and farm ecosystem through cover cropping, compost, minimal tillage, intentional farm design, pollinator hedgerows and more. Our goal is to create a farm that lives and breathes from soil to the trees, to do more that simply sustain, to be regenerative, to build a farm that grows and creates new life. We practice 100% organic methods and intend on become certified organic within the first three years.