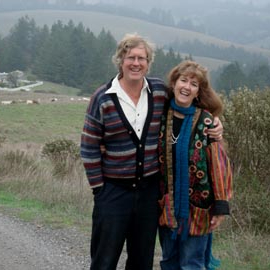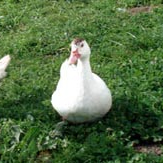 Salmon Creek Ranch via FEED Sonoma
, ,
Email Address: mendolakefoodhub@ncoinc.org
About Us
Salmon Creek Ranch is situated between the villages of Bodega and Bodega Bay on the glorious Sonoma coast, about 80 minutes north of San Francisco. It is bordered on the south by Bay Hill Rd. and by Salmon Creek Rd. on the north, and has almost 400 acres of rolling hills, natural pasture, steeper ravines, redwood groves, and forest.

Practices
Over a mile and a half of Salmon Creek, a designated riparian habitat, meanders within its northern end. Subsequent owners leased the front gate its pastures to local ranchers and it was used for non-intensive grazing up until the time we purchased the land in August of 2007. Since then, we have obtained organic certification for its pastures through the California Certified Organic Farmers and are raising Scottish Highland and Angus cattle for 100% grass-fed/grass finished beef, Kiko goats for meat, and breeding stock, as well as producing certified organic duck eggs and other farm-related products. Salmon Creek Ranch is also the home of Timaru Salukis and Anatolian Shepherds.