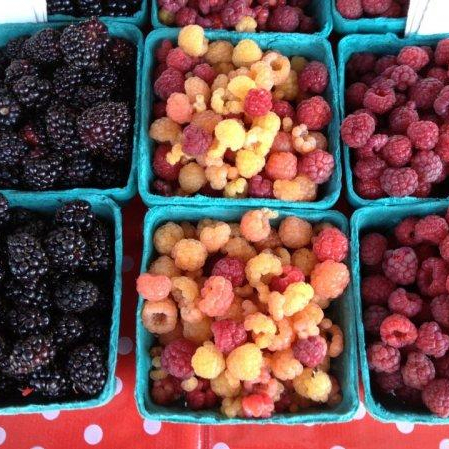 Sebastapol Berry Farm via FEED Sonoma
Address: 9201 Ross Station Rd Sebastopol, ,
Email Address: orders@mendolakefoodhub.org
Phone: 707-694-2301
About Us
Our family started the farm back in 1986 after purchasing part of the oldest blueberry farm in California - Green Valley which planted the first blueberries in California in 1940. We started with blueberries and over the years expanded to include other berries. For 30 years, we've been dedicated to growing flavorful berries everyone can enjoy. Sabina and Tarcicio Vigil, mom and dad, put all their efforts into making the farm the best berry farm in the North Bay. We believe in clean agricultural practices and became a California Certified Organic Farmer early on. We also sell conventionally grown berries. Each family member is active in contributing to our success - from deciding which berries to plant to selling directly to our customers at local farmers markets in Northern California. It's truly a family owned and run farm!

We grow blueberries, blackberries, boysenberries, loganberries, raspberries and strawberries. We also grow many specialty berries such as ollalie blackberries, marion blackberries, orange raspberries, golden raspberries, black raspberries and purple raspberries.